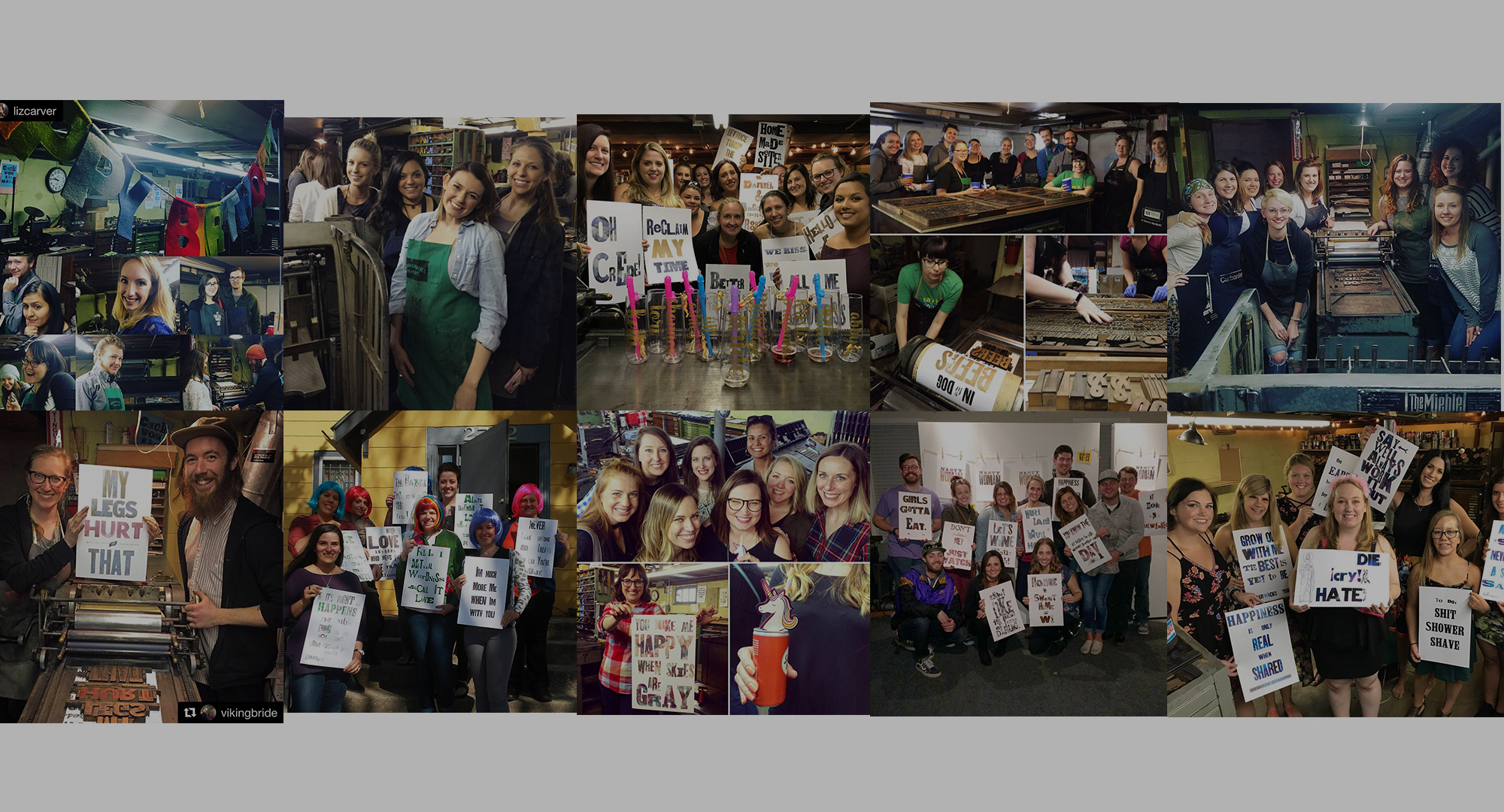 LET'S THROW A PRINT PARTY
reserve the studio space for you, your friends & your next big party
A Print Party? Yaaaaas.
We call that a Drink & Ink Private Party and we reserve the workshop space for private parties most any day of the week or weekend depending on availability. Cost is $35 per person and we can host up to 25 folks per party.
For $35, we'll supply cabinets full of antique wood type, all the paper, the ink and the press know-how you could possibly need, some sweet jams and fantastically patient attitudes. You bring yourselves, your creativity and any snacks or beverages you might want to enjoy while you're here. We don't have a liquor license and thus do not provide alcohol, but you can bring whatever you'd like with you. Parties are typically 3-4 hours depending on group size and print swaps at the end of the night are encouraged.
GOOD EXCUSES FOR A PRINT PARTY INCLUDE BUT ARE NOT LIMITED TO: birthdays, bachelorette celebrations, team building with co-workers, family reunions, sunday brunches, bridal showers, moms night out, tuesdays, welcoming a new pet to the family...
Fill out the form at the bottom of this page to schedule your own party!